<HeurekaDevs People> We Oversee Payments, Accounting, and Invoicing for 55,000 Eshops within Heureka Group
Jan Herbrich (22) recently became the youngest Product Head of Tribe in Heureka Group. In his Account Tribe, together with product managers and developers, they oversee almost the entire Heureka Group payment ecosystem as well as the accounts of external and internal users, and you can recognize his passion for what he does in the following interview.
I was moving toward being a product manager despite not really knowing what it was about. I like to make the impossible possible, which is something I think every product manager should tend to do. It started with an internship at Oak's Lab where I first encountered software product management. There I experienced that fascinating process where an idea becomes a feature or even leads to the creation of a company that can have a massive impact on society.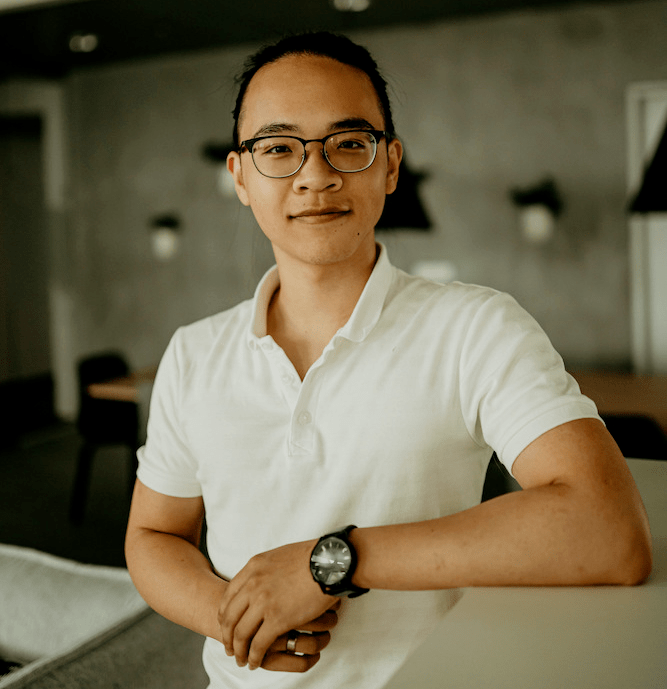 Jan Herbrich, Heureka Group's youngest Product Head of Tribe
How did you end up at Heureka and what were the highlights along the way?
I learned about an open product management position at Heureka from a friend who worked here at the time. I came to the interview in a suit, and I was nervous. I met the product head Marek Grynhoff, who was wearing shorts and a t-shirt. That was my first encounter with Heureka culture.
One big highlight was when the payment service that the team and I worked especially hard on processed its first half a billion. Another milestone was my realization that Heureka is now Heureka Group. It's not just a Czech and Slovak price comparison website, but an international marketplace active in another seven European countries.
The biggest milestone was probably when I recently became Product Head of Tribe. I'm proud that management gave me this opportunity despite being one of the youngest people in the company. I think I did good work as a product manager, providing real value to our customers and Heureka itself.
There are two teams in your Account Tribe located in Pilsen: Payment & Account. What do they do?
I'll start from the beginning. As Heureka grew, there was a need for a greater number of teams that focused on a particular area. The same thing happened in Pilsen. There was a single team there handling the entire B2B segment, which then led to the creation of our Account Tribe (Note: a tribe is a group of teams with a similar product focus).
The first team – One B2B Payment – oversees the entire payment ecosystem for e‑shops in the Czech Republic and Slovakia. The second team – One Account – oversees user accounts. Our goal is to build a single sign-on (SSO) throughout Heureka Group. That means we want to unify signing in and the delegation of rights for all users, both internal and external.
We built a small office for three developers into a full-fledged branch in Pilsen.
What are you currently working on and where do you want to go?
We're currently working on unifying the Enterprise Resource Planning (ERP) system within Heureka Group in the One B2B Payment team, as well as developing a strategy to expand our payment ecosystem into other countries. In the end, we handle payments, accounting, and invoicing for all 55,000 e‑shops within Heureka Group. There is also great potential in how the individual e‑shops work with credit.
Meanwhile, my other team One Account team is currently working on launching new user logins and migrating millions of user accounts in the nine countries where we are active. In the case of One Account, we're expecting difficult security and architecture tasks. It's a very attractive product area in terms of development. The main challenge is to expand it throughout the region.
What we accomplished and what I'm exceptionally proud of is that we maintain a friendly and positive atmosphere in the teams. We built the small office in Pilsen from three developers into a full-fledged branch that serves several departments.
"Our tribe is a platform tribe. That means we develop basic services that help other teams and services at Heureka."
You are the Product Head of Tribe. How do you interact with your development counterpart, the Tech Tribe Lead?
One of the reasons we have Tech Tribe Leads is that we want to support developers as individuals. We don't want mercenaries, but missionaries. We want them to know the context of Heureka's business and be able to discuss architecture. We don't want them to be just developers waiting for a ticket. To accomplish this goal, we need Tech Tribe Leads that know people's skills and how to develop them. It's impossible for the CTO to handle this with around 100 developers at Heureka. The Tech Tribe Lead is a sort of intermediary that connects individuals and teams with the company and management.
In terms of working together – we should be the ones that maintain the product vision and strategy and bring that to the teams, motivate developers, and guide product managers. We also explain the strategic context to management that often can't see the details.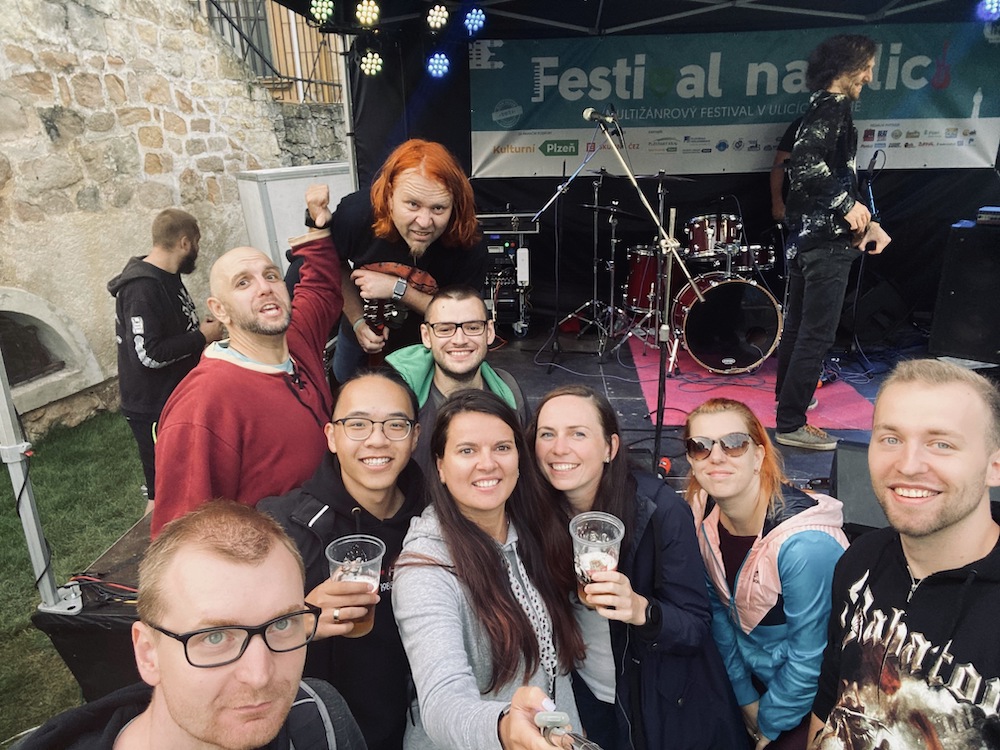 We went to support our co-worker, who is in a rock band, at a Pilsen festival
What's important to agree on?
The question is whether we need to agree. We should agree on the basics, such as what we want to achieve with the teams, but a certain level of challenging one another is healthy. We're trying to build autonomous teams able to take responsibility for their decisions.
We also need to agree on the pillars of managing people. I try to convince them that everything is possible. I believe that problems don't exist, only an absence of a solution. I like energy and a can-do attitude. And that is why I would want a Tech Tribe Lead by my side that isn't afraid to make "courageous decisions". (CZ)
What advice would you give to a product manager that's just starting out?
I'd recommend maximizing your learning curve using different sources of information. I like to learn and try new things on my own, but you have to realize there's a huge amount of knowledge already available. For me, that was product head Marek Grynhoff, books, podcasts, and the product blog by SVPG. I firmly believe that saved me a huge amount of time.
Interested in our work, technology, team, or anything else?
Contact our CTO Lukáš Putna.
lukas.putna@heureka.cz